To preview a Prescription, please click on Begin Demo on the Selecting Main Ideas scale below.
Overview and Introduction
Completing the Learning and Study Strategies Inventory (LASSI) was a big first step in helping you to become a more effective and efficient learner. The second step is learning about strategies and skills you can use to modify and expand your current set of learning strategies.
With no vision of the future you may not like what you get.
Directions
Ten sets of Prescriptions are provided here for improving your use of study strategies. Each Prescription is a short piece of information followed by a request for you to respond with your own personal opinion or experience. Any response that addresses the topic is acceptable. Each Prescription will take approximately 15 minutes to complete, and it is highly recommended that you do only one Prescription per day.
For your convenience, your LASSI-scale scores are included on the 10 prescriptions below. It is recommended that you begin with the prescription reflecting your lowest score and then proceed to the prescription for your next lowest score, etc. The programming will automatically return you to the spot where you last signed off.
Enjoy these Prescriptions. They are designed to be informative and interesting. They certainly will improve your thinking in terms of achieving academic success through the use of study strategies.
Good luck to you!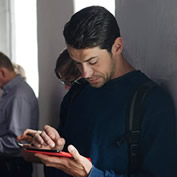 Learning and using the strategies and skills described in this program will take effort and practice but the payoff will be tremendous and well worth your time!